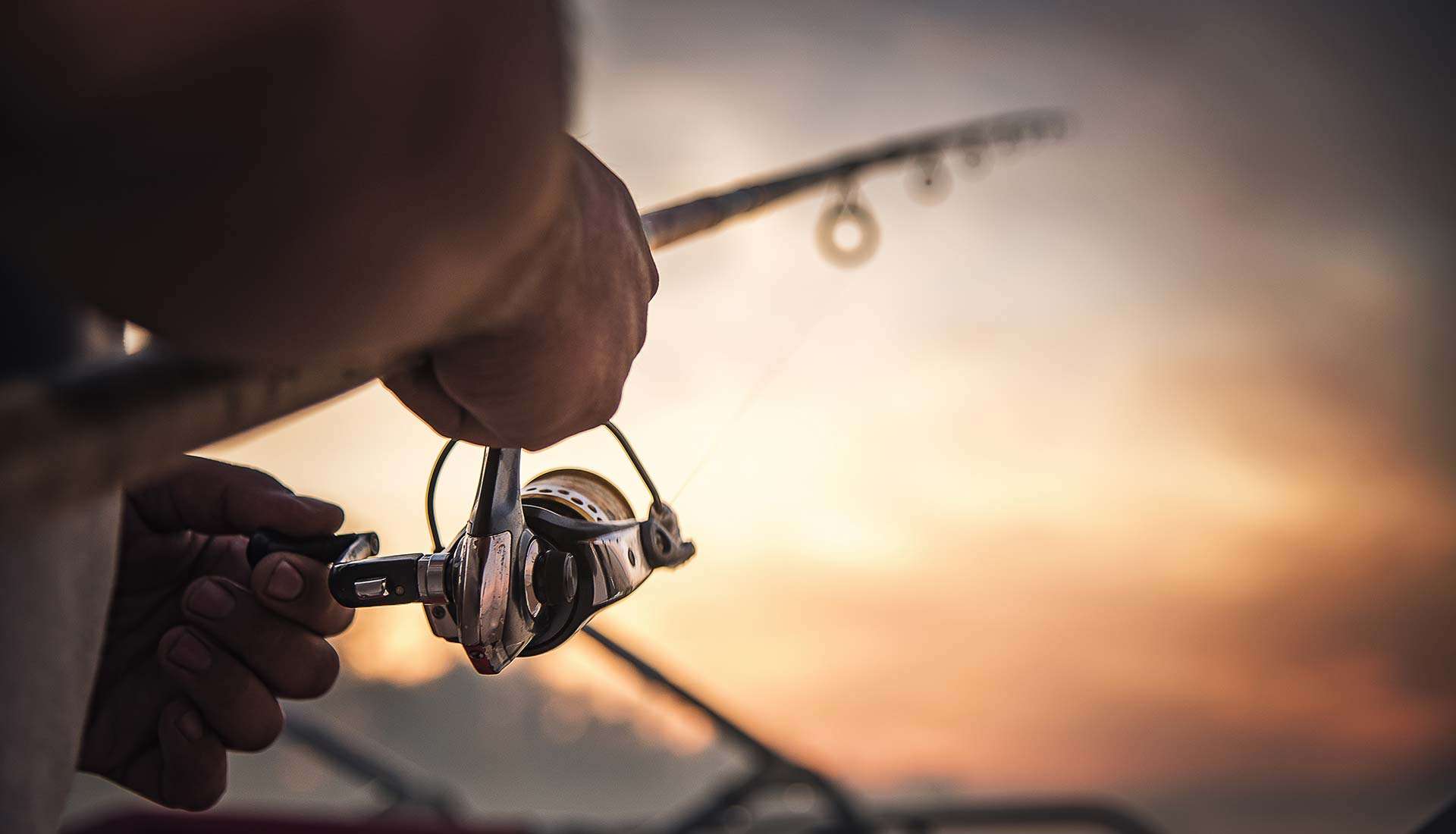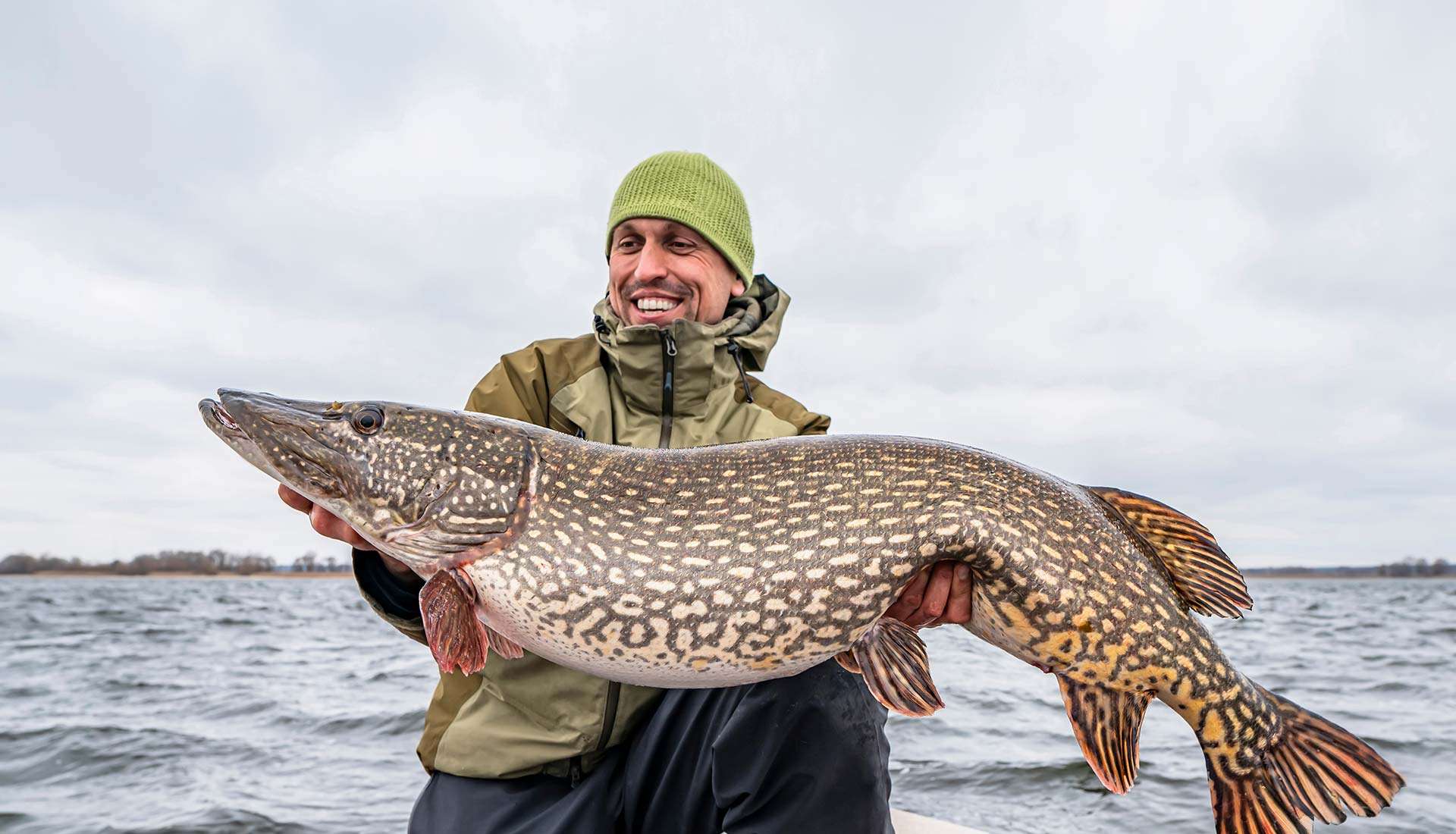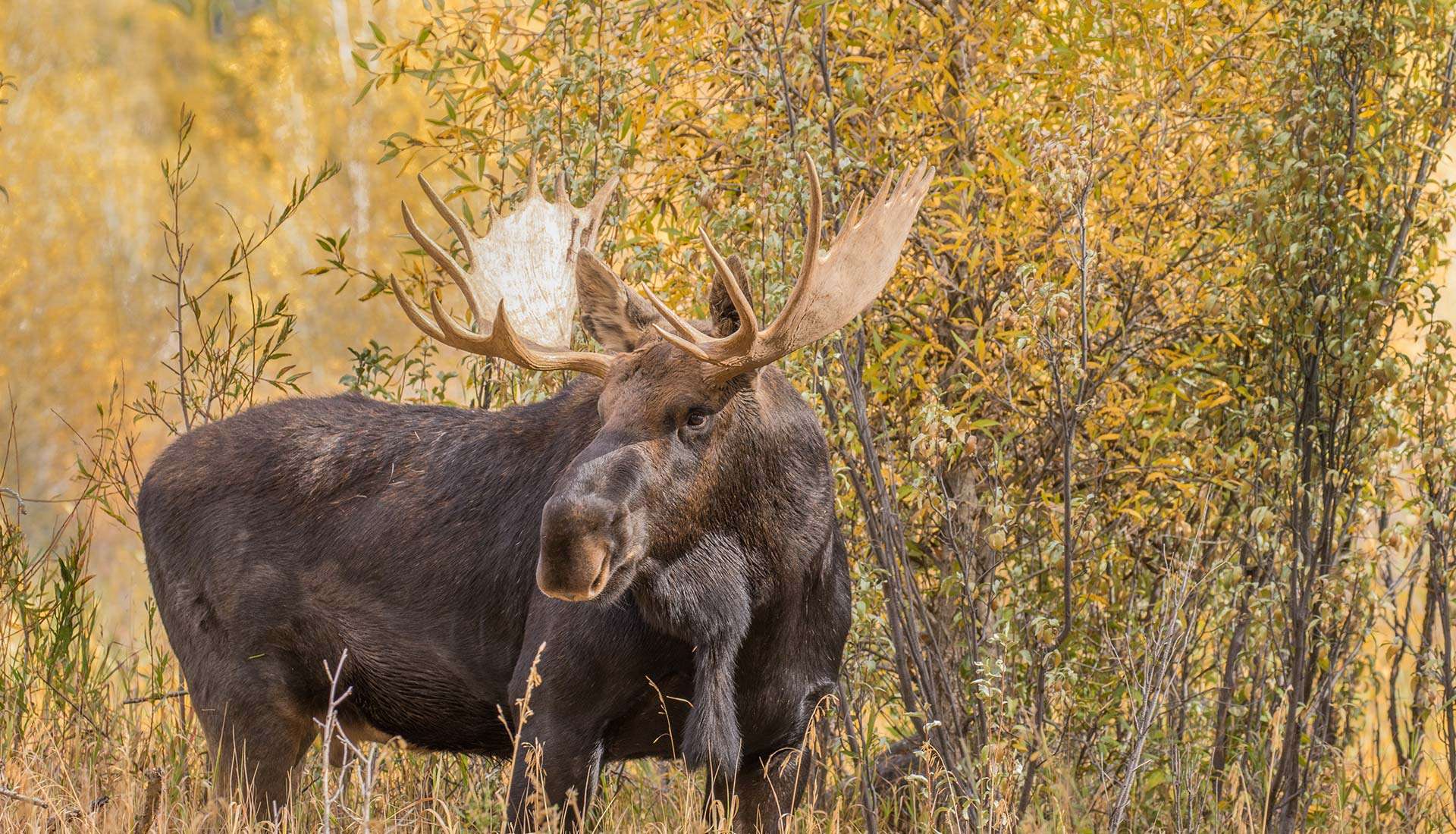 Slim's Cabins: Remote Hunting & Fishing Trips in Saskatchewan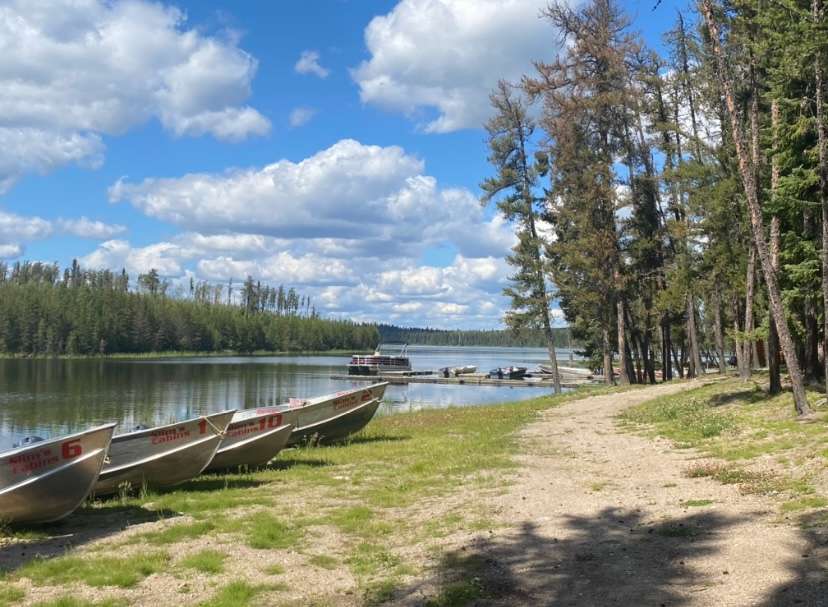 Slim's Cabins is the top fishing, hunting and wilderness destination in Saskatchewan! We offer a true Canadian wilderness fishing experience out of our remote cabins with incredible fishing for walleye, pike & lake trout on some of Canada's most famous lakes and rivers.
We are also established Canadian hunting outfitters, offering guided hunting trips for bull moose, black bear, and whitetail deer in Saskatchewan and Manitoba.
Myself, my wife Aynslie, 3 daughters and our dedicated staff would be thrilled to host you at Slim's Cabins for your fishing or hunting trip!
Contact us at any time!
Paul Kuysten, Slim's Cabins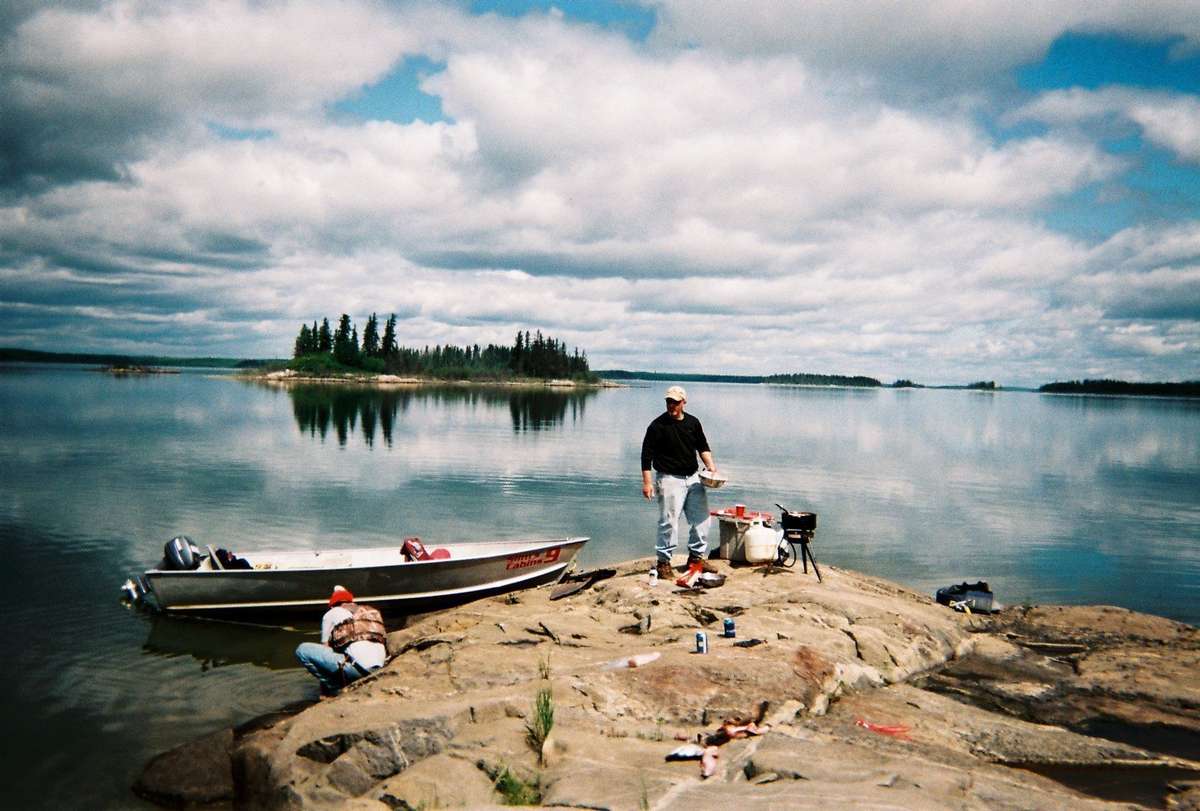 Hunting & Fishing in Saskatchewan's Wilderness
Slim's Cabins has a rich history of hunting and fishing adventures in Saskatchewan. The operation had previously been owned and operated by the Woods family for many decades, building a bustling, respected tourism operation. With Jim & Veronica desiring to retire, we and our 3 daughters made the purchase of Slim's Cabins in April of 2022. Paradise found! We have loved every minute that we have been able to spend in this amazing wilderness area, and look forward to sharing it with you too.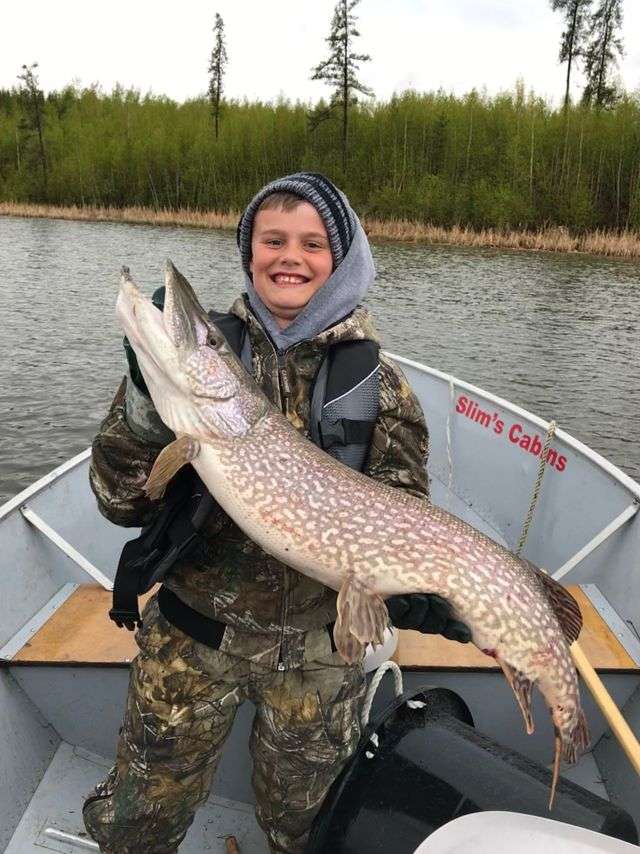 A Canadian adventure like no other...
Slim's Cabins can satisfy just about every outdoors person's needs. We have so much to offer!
END OF THE ROAD drive-in fishing camp, "Basecamp", on the shores of the Churchill River with outstanding walleye & northern pike fishing
BOAT-IN OUTPOSTS up the Churchill River for a bit more solitude
FLY-IN OUTPOSTS for even more privacy, with lake trout fishing as well
DAY USE FLY-OUT LAKES for extra adventure from base camp or boat in cabins
BULL MOOSE guided remote fly-in hunts
BLACK BEAR guided hunts with 30%+ color phase bears
WHITETAIL DEER guided hunts in Manitoba, 8 hours south of Slim's Base Camp, wolf & coyote opportunities as well
We are very pleased to offer such a wide variety of outdoor adventures, hunting trips, and fishing trips in one of Canada's most pristine wildernesses!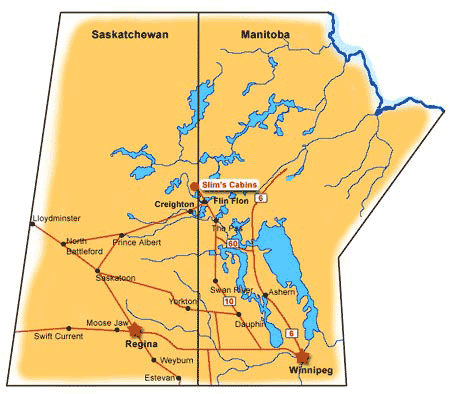 Our Location
Slim's Cabins basecamp is located on the beautiful Churchill River 110 miles NW of Flin Flon, Manitoba near Sandy Bay, Saskatchewan. You can drive right to your cabin door!
We also have six fly-in outposts and four boat-in outposts spread across the different lakes in the area. Check out our full list by clicking the button below.