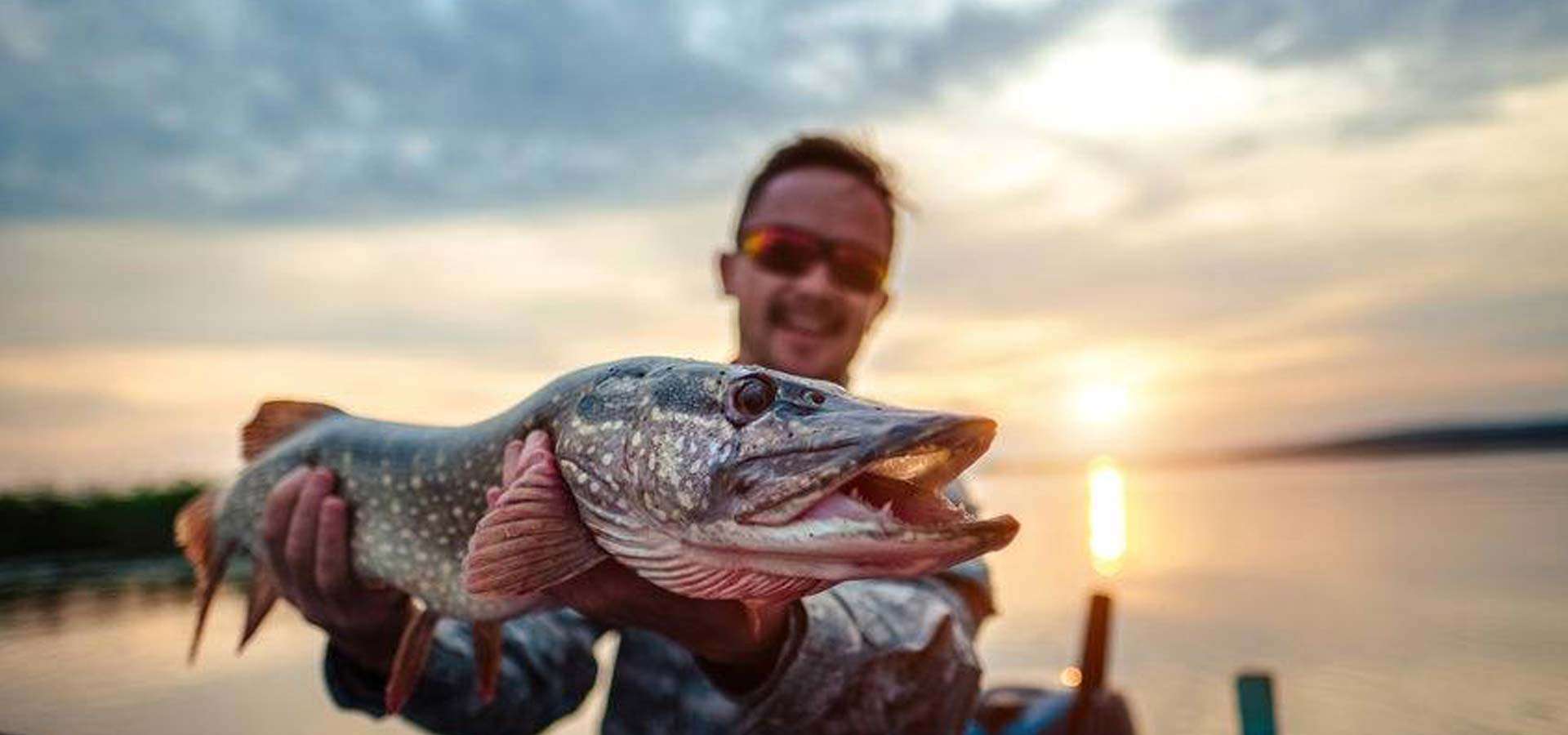 Fishing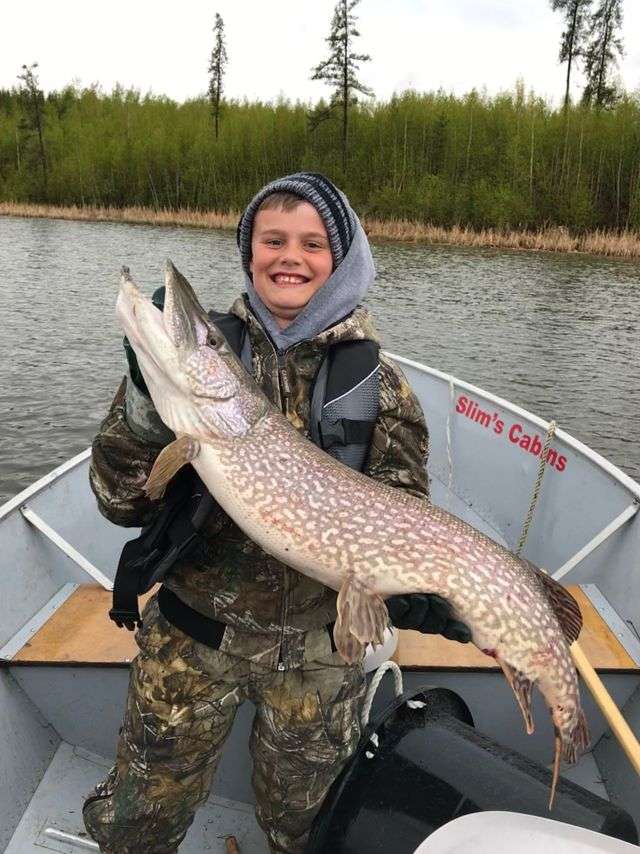 Some of Canada's Best Sportfishing North of the 55th Parallel
Slim's Cabins is located in a small bay on Sokatisewin Lake on the Churchill River. The Churchill River is unlike most rivers, it is comprised of a series of lakes linked by channels and rapids. Being located in a remote area on the Canadian Shield means that the panoramic surroundings are rarely interrupted by others during your adventure.
If it's the fight of the Northern Pike you're looking for you won't be disappointed, because of the numerous lakes and bays where you can hunt for the elusive Northern. If it's walleye you're looking for, don't worry there are plenty of honey holes to satisfy a good fight and a shore lunch. If you don't care to venture too far up or down river not to worry, there are two swifts a mile each way from camp that provide outstanding walleye and northern fishing all summer.
Do you want to heighten your adventure? Then try one of our day fishing fly-out lakes.
Slim's Cabins Fishing Policies
All Northern Pike over 10 pounds (34") to be released.
All walleye over 5 pounds (24") to be released.
These large fish are prime breeders and it takes many years to achieve this size.
Please let someone else who enjoys this type of trophy class fishing experience the same thrill you did when you caught a trophy fish.
We thank you for your cooperation and consideration in this manner.
ANGLING LICENCES need to be purchased prior to arriving at camp!
Angling licences are no longer available from our office. The angling licences can be purchased at Sask Env. So be sure to have your angling licence printed and with you prior to arriving at our camp.